Past events at MIOT
MIOT International conducted the Third edition of SMART lab CME on Quality Management for clinical laboratories.
10th Feb 2018
The Department of Laboratory Medicine, MIOT International conducted the Third edition of SMART lab CME on Quality Management for clinical laboratories. MIOT organises and conducts SMART lab CME once a year to mark the World Quality Month celebrated round the globe.
SMART is an acronym for Smart, Measurable, Achievable, Relevant and Time bound, which form the objectives of the CME.SMART lab focuses on key Quality essentials including evidence based quality practices with Indian and global perspectives, method verification, risk management, IQCP, error disclosure, laboratory management and leadership etc;.
The latest edition of SMART lab attracted more than 150 delegates including laboratory technologists, supervisors, quality managers and doctors spanning all divisions of clinical laboratory medicine from within India and abroad. Panel of faculties for the CME included speakers from prestigious organisations, many of them being stalwarts in the field of laboratory medicine.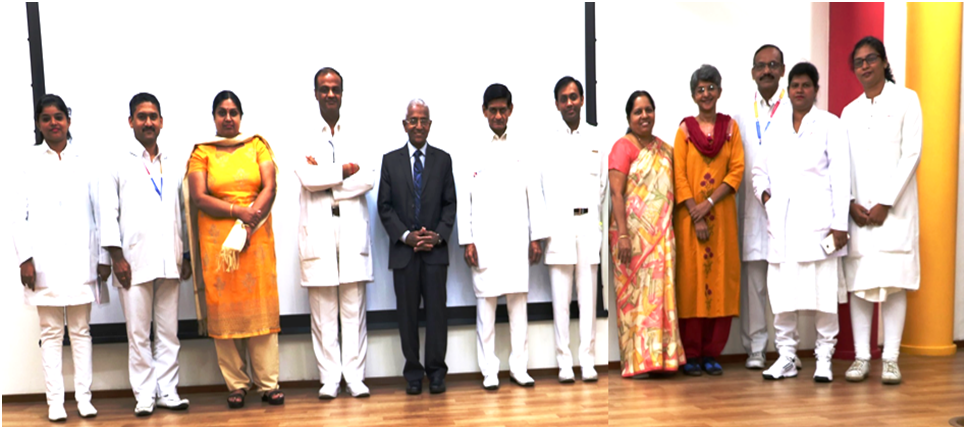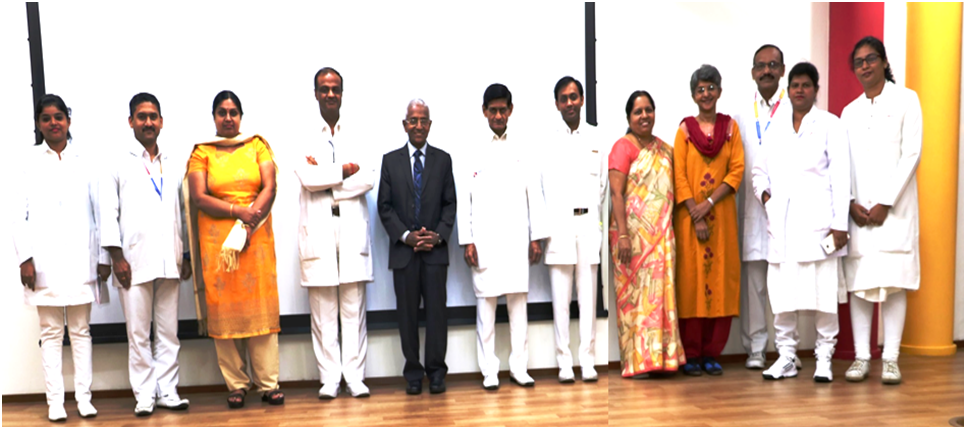 The program started with an opening ceremony followed by felicitation of Dr.A.S.Kanagasabapathy, Former Professor and Head of clinical Chemistry of CMC Vellore for his valuable contributions over 5 decades to the field of Clinical Laboratory Medicine. This was followed with presentations from the faculties.
Dr.A.S.Kanagasabapathy delivered the plenary session on error disclosure and risk management in clinical laboratory. His lucid talk was well accepted by delegates. They understood the basics of error disclosure culture with tips on how to handle "Just culture" system .He also made everyone understand that QMS according to GCLP AND ISO guiding to do risk assessment and manage the errors accordingly.
Dr Satish Ramanathan, Clinical Biochemist and Deputy Quality Manager at MIOT spoke on traceability in Laboratory medicine which took several routes to enlighten the audience on Meteorological traceability and opening up a new arena on discussion of procedural traceability to several guidelines across all phases of testing process.
Prof Febe Suman, Former professor, SRMC, Chennai took audience in her journey towards quality in coagulation lab by her real lab experience including how to trouble shoot IQC and EQA.
DR Vidhya, Histopathologist from Anand labs, Bangalore took up the challenge to make everyone understand in a simple way, a tough topic on method verification in Anatomic Pathology including verification of LDT and IHC. She stressed that this area is always neglected by laboratory professionals and need to upkeep global practices. Ms. Priya from Eppendorf, took the audience through basics of handling of Pipettes and good clinical laboratory practices in handling and maintaining centrifuges.
Dr C.N.Srinivas, Director of Department of Laboratory Medicine at MIOT took a different route to make audience understand the application of principles of Bhagvat gita in Laboratory medicine. He discussed how the eighteen chapters of Gita are translated to policy, procedure and process in QMS leadership trends and personnel attitudes as elaborated in Gita. The program concluded with a Quiz on quality management system.