MIOT Institute of Cardiac Care
Overview
From treating life threatening heart attacks to taking care of days old blue babies, MIOT International has both the infrastructure and expertise to offer patients care for the entire spectrum of diseases and disorders.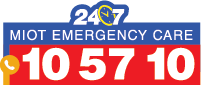 MIOT Cardiac Emergency number – 105710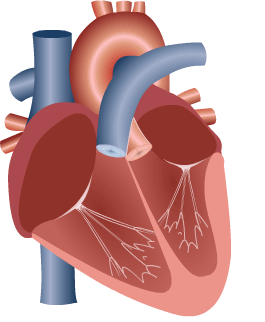 More than 1000 surgeries are performed annually at the MIOT Centre for Thoracic and Cardiovascular surgery, with a success rate matching global standards.
The centre has performed more than 15,000 cardiac surgical procedures with outstanding results.
The MIOT-has an experience of more than 150 cases of endovascular stenting of aneurysms. A combined team of cardiac surgeons, radiologists and cardiologists work together to produce excellent outcomes.
MIOT has one of to the most comprehensive diagnostic set ups in the India which includes every investigation required to make an accurate diagnosis.
MIOT has to its credit, the latest technology percutaneous valve program which involves changing heart valves without surgery both for adults and children with congenital heart disease.
MIOT Institute of Cardiac Care has full time, dedicated and high experienced medical personnel who can attend to any cardiac emergency or non-emergency problem with its dedicated team of 24 hours a day and 365 days a year.
MIOT Paediatric Cardiac care is one of country's most sophisticated departments which perform high volume and high quality Paediatric cardiac operations.
MIOT has been a pioneer in 'keyhole' procedures in various specialties.
The cardiothoracic surgery Department regularly performs high technology minimally invasive cardiac surgery (MICS) procedure with excellent results.
MIOT Institute of Cardiac Care is one of the unique centres offering the full range of care in heart diseases from small babies, a few days old to advanced care of heart failure, heart transplantation and complex aortic disease.
Team
MIOT teams of doctors are full time dedicated medical professionals for MIOT Hospitals making our care delivery exclusive. We are proud to say we are one of the few hospitals that employ only full time medical professionals who are available 24 hours a day to attend to any cardiac problems. Medical professionals at MIOT work as a team and therefore best clinical practices and clinical outcome is the key priority.
Infrastructure
MIOT Hospital is built on international hospital architectural patterns where space and cleanliness with elegant ambience and bright pleasant surroundings have been the thrust to ensure the patients are taken care of in the most invigorating atmosphere.
Infection Free Environment
A specially designed laminar airflow systems and near zero bacteria air-conditioning in our advanced operating suites, together with the intensive care units, help maintain these environments at international standards. The advanced monitoring equipment, spacious operation suites and heart-lung machines enable surgery even on day-old babies with good results. The ICU has good nurse-patient ratio and dedicated respiratory therapists all of which play a key role in the safe recovery of patients.
Diagnostics under one roof
MIOT Hospital has one of the most advanced set of diagnostic investigation infrastructure in India. It is equipped with state-of-art equipment across the entire range of cardiac investigations making it a tertiary care referral centre to diagnose difficult and rare diseases.
Clinical Divisions