INTEGRATED HEALTH CARE CLINIC FOR PARKINSON'S DISEASE
Overcoming Parkinson's
Winning back your independence through MIOT Rehab Centre
Parkinson's disease can impact many aspects of life ranging from ability to communicate effectively, coping in workplace, performing day to day activities, psycho-social, emotional, sleep, bowel disturbances, cognition and nutrition. Non-motor symptoms, if not specifically assessed leads to poor quality of life.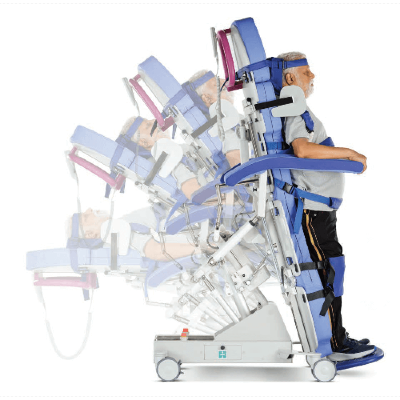 MIOT Rehab Centre
is designed to provide Integrated Healthcare which meets all the above multi-dimensional needs of patients affected with Parkinson's disease (PD) by a dedicated team and state of the art infrastructure all under one roof.
Physical Therapists
Speech Language Swallow Specialists
Cognitive Specialists
Occupational therapists
Dietician
Counselling Psychologist
Movement disorder specialist
MIOT Expertise for Parkinson's:
Medical Management
Deep Brain Stimulation
Complete Rehabilitation care
For appointments: Call +917824060011 or fill the below form.
Prior appointment is mandatory. Please bring your previous medical records, if any.
Book Appointment:
Non motor symptoms of Parkinson's Disease & Quality of Life:
Individuals with Parkinson's disease can face many challenges to their quality of life. Motor symptoms of Parkinson's disease are the most obvious manifestation of the disease. However, non-motor symptoms of Parkinson's disease can contribute to changes in many aspects of ability and lifestyle ranging from ability to communicate effectively, coping in workplace, performing day to day activities, psycho-social, emotional, sleep, bowel disturbances, cognition and nutrition. Non-motor symptoms are common and can remain substantially unrecognized if they are not specifically assessed. Such lack of recognition often leads to poor Quality of life.
What are the Goals of treatment for Parkinson's disease?
The goal of Parkinson's treatment is to reduce symptoms and maintain functioning for as long as possible. Diminished capacity to function normally and independently can be challenging or even devastating for those with Parkinson's disease and their family. Due to the heterogenous nature of non-motor symptoms across the disease and individuals, treatments should focus on comprehensive and customized programs that address each of the needs of a person with PD.
What we offer in MIOT
We all need to do the things that make life meaningful and keep us independent, whether in our work, hobbies, social life or in simply taking care of ourselves. We offer Just what you need!
Integrated health care for Parkinson's disease introduces life changing therapies that help individuals with Parkinson's disease overcome the disability. Integrating medicine & health care therapies links programs that one can follow to maintain the highest possible level of health and wellness, taking into measure the full spectrum of physical, communication, cognitive, mental, social, and emotional factors that impact a person's day-to-day well-being all under one roof comprising of a highly specialized team of Physical Therapists, Speech Language Swallow Specialists, Cognitive Specialists, Occupational therapists, Dietician, Counselling Psychologist & Movement disorder specialist.
SPEAK UP
Did you know?
People with Parkinson's disease
Experience "mumbling" of voice
Have difficulty being heard
Have voice issues that limit personal and social life
MIOT Presents - Speak Up! For building communication for life and experience little moments of joy talking to loved ones.
SWALLOW SAFE
Food for thought: Swallowing is not only important for food digestion, but also plays a major role in preventing the entrance of food and/or other materials into the airway
Signs of swallowing difficulty in Parkinsons disease
Drooling of saliva
Constant throat clearing
Avoiding certain textures of food
Swallowing made easy with Swallow Safe! Focusing on helping people with Parkinson's regain their ability to swallow & relish every bite. An integrated health care for Parkinsons
BRAIN WORKOUT
Do you want to?
Improve speed of mental processing
Perform tasks efficiently
Sharpen your memory
Join the Brain workout program! Focusing on enhancing cognitive skills important for day to-day independent functioning for people with Parkinson's
An integrated health care for Parkinson's
WALKING WITH PARKINSON'S
Do you experience?
Imbalance while walking
Frequent Falls and injury
Difficulty walking due to freezing
No single one of these signs means that you should worry
Regain your ability to move independently and confidently, MIOT presents Walking with Parkinson's disease
LISTENING TO YOUR MIND
Living with any chronic illness can be difficult, and it's normal to feel angry, depressed or discouraged at times.
Parkinson's disease, in particular, can be profoundly frustrating and lead to mood disorders, as walking, talking and even eating become more difficult and time-consuming.
MIOT Presents, listen to your mind! An exclusive mental health program for Parkinson's disease
COPING WITH PARKINSON'S
People with Parkinson's disease can experience difficulty with

Performing activities of daily living such as brushing, combing or dressing
Writing or signing a document
Performing domestic skills such as cooking, driving
To find ways to match your personal strengths with activities and an environment that will help you reach your goal. MIOT Presents – Coping with Parkinson's!
EAT RIGHT
Did you know?
Dietary and nutritional habits have an influence on
Maintaining health
Symptoms of Parkinson's disease
Overcoming challenges of medications
Address early to minimize worries
MIOT Presents, Eat Right! An exclusive dietary and nutrition program for Parkinson's disease.
Who will benefit? People diagnosed with "Idiopathic Parkinson's disease" with symptoms of tremors, slowness, postural instability, tightness of muscles, pain, speech and swallowing issues, mood disorders, partially dependant state.
"Parkinsonism" which has minimal or no response to medication such as
Multiple system Atrophy
Progressive Supra Nuclear Palsy
Cortico-Basal Degeneration
Lewy body dementia
Posterior Cortical Atrophy
Parkinson's disease dementia
Why MIOT?
Care is designed according to multi-dimensional needs of person with Parkinson's disease
Blend of medicine and health care therapies for effective and faster community reintegration (employment, productive activity, independent living, and social activity)
Comprehensive care with skilled specialists, expertise and advanced technology
To know more about MIOT REHAB CENTRE please visit:
https://www.miotinternational.com/miot-rehab-centre