MIOT Organ Drive (MODE)
MODE or MIOT Organ Drive is MIOT's initiative to drive organ donation and extend the reach of the Tamil Nadu government's organ donation programme.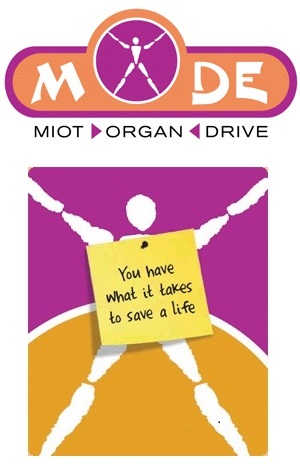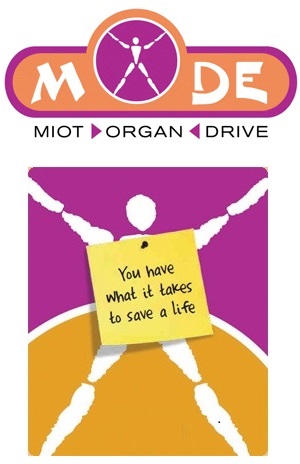 A threefold objective
Organ transplantation is not
new; it has been performed for centuries. Science has made great strides in the field of medicine in the last century, yet thousands of people lose their lives every day because they are unable to get replacements for their own failing organs.
MODE has three objectives:
to create awareness about organ donation
dispel misconceptions regarding organ donation,
help potential donors register their willingness to donate their organs.
The data collected is then sent to the Government of Tamil Nadu's Organ Donor Programme, which regulates the distribution of donated organs.