MIOT Advanced Centre for Gastrointestinal and Liver Diseases
Medical Gastroenterology
Overview
At MIOT International, the Department of Gastroenterology specialises in the prevention, diagnosis and treatment of disorders of the oesophagus, stomach, small intestine and large intestine. Its services include diagnostic and therapeutic endoscopy, disease-management and clinical nutrition.
The human digestive system is made up of the gastrointestinal tract and hepato-biliary system, and is responsible for processing food and circulating the nutrition derived from it. The upper GI tract is comprised of the oesophagus (food-pipe), stomach and duodenum, while the large and small intestines and the anus, together, form the lower GI tract.
MACGILD's specialists treat all gastrointestinal diseases including oesophageal and gastric disorders, colorectal conditions and cancers of the digestive organs.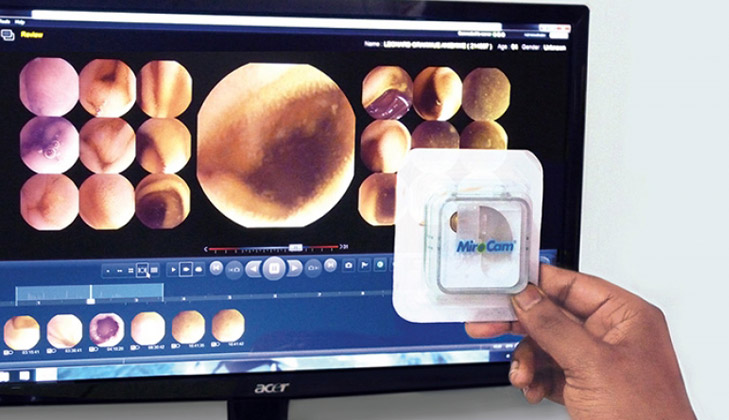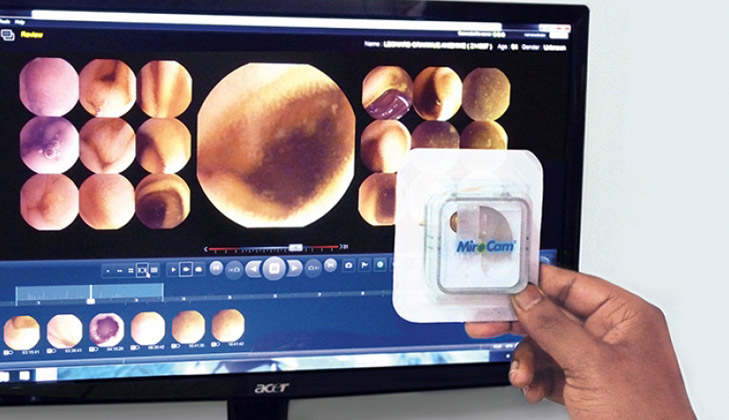 New frontiers in endoscopy
Endoscopy enables doctors to look inside the body using an endoscope, which is an instrument that has 'scopes' with a tiny camera attached to a long, thin tube. Our expert endoscopists make simultaneous diagnosis and treatment possible. Most procedures can be done on an outpatient or day-care basis. New developments in the field of gastrointestinal endoscopy have now made it possible to visualise the small intestine, the liver, and the biliary and pancreatic ducts, significantly impacting diagnosis and treatment of diseases in these organs.
Superior facilities for diagnostic and therapeutic endoscopy
MACGILD has some of the world's most-advanced diagnostic and therapeutic facilities which can detect abnormalities at an early stage and, as they detect predisposition, can even prevent the onset of the disease itself.
The Centre's state-of-the-art endoscopic facilities include:
The Capsule Endoscope, which is a non-invasive method to diagnose lesions in the small intestine. Extremely convenient for the patient, it consists of a capsule-sized camera that the patient swallows. The endoscope takes about 50,000 colour images that are recorded on the data-recorder worn as a belt around the patient's waist.
The Endoscopic Ultrasound combines digital imaging and ultrasonography to diagnose and identify the extent to which tumours have spread, deep inside the chest and abdomen.
The Double-balloon Enteroscope enables specialists to visualise the small intestine and perform therapeutic procedures.
The ERBE GI Workstation has facilities for Argon Plasma Coagulation and Thermal Therapy for haemostasis, which enable doctors to tackle acute gastrointestinal bleeding. Its Hybrid Knife uses a jet to raise the mucosa to remove early cancers.
The Paediatric ERCP Scope is used to manage gastrointestinal and liver disorders in children.
The Nasal Gastroscope gives patients the option of endoscopy without gagging or any other discomfort.
Narrow Band Imaging allows clear visualisation of the epithelium and vascular lesions and helps identify early cancer of the stomach.
High Resolution Manometry and pH Monitoring help in the diagnosis and management of motility disorders and gastro-oesophageal reflux disease.
Besides cutting-edge endoscopic facilities, MACGILD also offers all types of interventional radiology. There is also a dedicated division for diagnostic and therapeutic procedures for children.
Treatments and Procedures
Endoscopy
Oesophago-gastro-duodenoscopy
Colonoscopy
Enteroscopy
Nasal UGI scopy
NBI Gastro-duodenoscopy
Endoscopic procedures in children
Enteral, Colonic, Oesophageal Metallic Luminal Stenting
ERCP Procedures
ERCP
Sphincterotomy
Stone extraction
Biliary, pancreatic stent placement
Naso-biliary, pancreatic drain
Endoscopic Ultrasound
EUS
EUS – FNA
EUS – Celiac block
EUS- Pseudocyst drainage
Endoscopic Naso-Jejunal tube placement
Spyglass
Capsule Endoscopy
Manometry and pH Studies
Other Specialised Procedures:
Oesophageal stricture dilatation
Pneumatic dilatation
PEG tube placement
Polypectomy
Submucosal resection
Foreign-body removal
Variceal ligation
Variceal sclerotherapy
Adrenaline injection
Gold-probe application
APC
Hemoclipping
Hydrogen breath test