MIOT Institute of Orthopaedics
Hip Replacement and Revision
Overview
A hip replacement or hip arthoplasty is performed to replace a worn-out or damaged hip with an artificial joint, often for patients with arthritis or those who have fractured the joint. To date, we have performed over 20,000 hip replacements, and few healthcare providers can rival MIOT's rich experience in this field.
What is hip arthroplasty / replacement?
A hip replacement is recommended when the damage to the hip is severe or when acute arthritis makes movement difficult. Its goal is to replace the parts of the hip that have been damaged in order to relieve pain that cannot be controlled with other treatments. It can be a total or partial replacement, depending on how much the joint has deteriorated. In many cases, the joint is replaced completely with an artificial joint / prosthesis.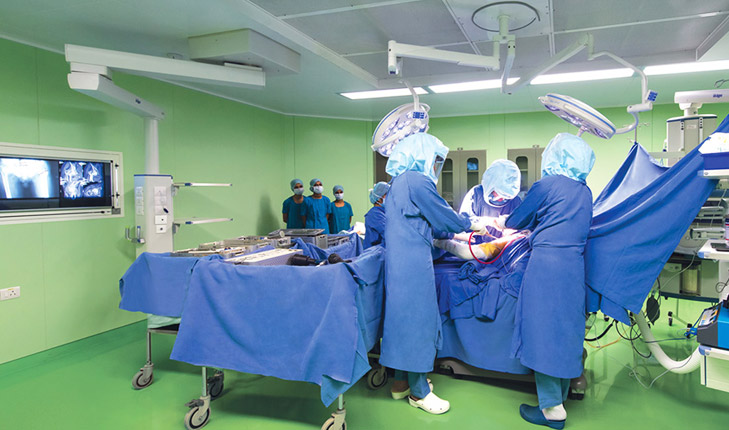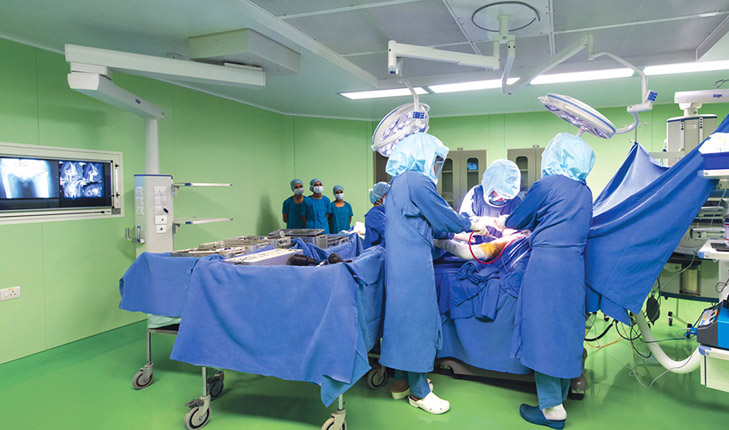 MIOT's dedicated team
MIOT's dedicated team of internationally-trained surgeons perform both the straightforward primary-joint replacement surgery, as well as the complicated acetabular-reconstruction, correction of congenital deformities, and lengthening of the limb in the diseased hip. All surgeries are performed using minimally-invasive techniques and patients can walk within hours after their surgeries.
Revision surgery of the hip
MIOT Hospital is today a global referral centre for revision surgeries of the hip. A much more complex procedure than a regular replacement, it requires special training, skilled hands, experience, equipment and highly sterile facilities, all of which contribute to the high success rate at MIOT.
Treatments & Procedures
Minimally-invasive hip replacement
Bone-conserving hip replacement
Acetabular reconstruction and hip replacement
Revision hip arthroplasty