"VACCINE-AH PODU, COVID-AH NIRUTHU!"
Only a vaccine can defeat COVID-19. Get yourself vaccinated now!
COVID vaccination scenario in India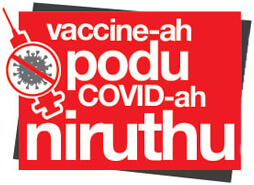 Out of 136.6 crore people in India, only 7.51 crore are fully-vaccinated. That's a mere 5.7% of the total population. The reason why people hesitate to get vaccinated can be due to fear of adverse effects, misleading social media posts / news, misinterpretation of data, lack of awareness about the current status of the virus and vaccine, negligence of responsibility, etc. But, there is enough evidence that vaccination against COVID-19 is entirely safe and that only 1 in 10,00,000 experience adverse effects. (Source: https://dashboard.cowin.gov.in/ dated 14 July 2021).
Vaccine keeps severity at bay
During the second wave of COVID-19, MIOT Hospitals and many other hospitals nationwide saw people in their 20s, 30s and 40s fall prey to the virus. Many developed COVID-Pneumonia due to excessive infiltration and blockage of lungs. COVID-Pneumonia is a severe infection that affects the lungs adversely, delays recovery and reduces the chance of positive outcome of the disease. One of the main reasons why the second wave did not hit those in their 60s is because most of them were vaccinated against the virus. Notably, those in the 45-50 age-groups, who were vaccinated with two doses, experienced only mild symptoms as opposed to severe lung infiltration in those who did not take the vaccine. There was no report of COVID-Pneumonia in the fully vaccinated group and the duration of hospital stay was reduced. Vaccine, when both the doses are administered ensures that even with co-morbidities like diabetes, hypertension and other chronic diseases, the infection does not affect the lungs.
The verdict today is to not give COVID another chance to affect us and to stop the pandemic. The only way to eradicate the spread of the virus is if everyone gets vaccinated. Everyone above 18 years must take the vaccine for the country to be able to function normally. This even applies to pregnant women and lactating mothers.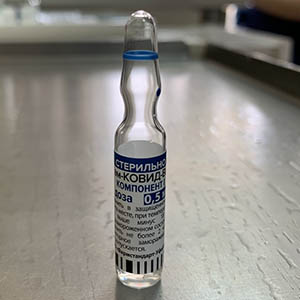 The
Russian COVID-19 vaccine – Sputnik V
was recently approved for use in India and 69 other countries worldwide. MIOT Hospitals is one of the very few centres in the country to make Sputnik V COVID-19 vaccine available to the common public. It is similar to Covishield in terms of the virus used for delivering the spike proteins. But, instead of using one engineered adenovirus, Sputnik V uses different adenoviruses, for the first and second doses separated by 21 to 84 days. The two adenoviruses have slightly different methods of introducing the viral proteins into the human body thereby increasing its protective effect. The efficacy rate of the Sputnik V COVID-19 vaccine as published in a Lancet journal and covered by the BBC is 91.6%. The common concern among people in recent times is how effective could the vaccine be against the mutant delta strain of the virus. The drop in efficacy of the vaccine against the delta variant is negligible.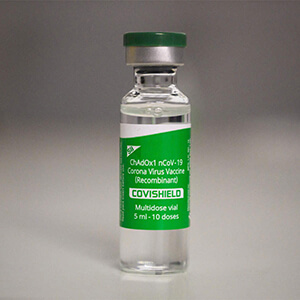 The
Oxford–AstraZeneca COVID-19 vaccine- Covishield
was the first vaccine approved by the Indian Government. MIOT Hospitals was among the first private hospitals in India to bring Covishield vaccine to the general public. It is administered in two doses separated by 84 days – a first standard dose followed by a booster dose. The efficacy rate of the vaccine is 70% and can scale up to 91% following administration of both the doses. The vaccine evokes tolerable immune response, successfully resulting in antibody production and elimination of the live virus. It is effective in preventing moderate to severe form of the illness caused by the delta variant also.
Vaccine – The only way to save lives
In a country where there is a huge population, mass gatherings, ceremonies and traditions, maintaining social distancing to safeguard one from contracting the virus is not practically possible. Moreover, it is impossible to wear a mask all day, every day. The impact of getting infected is worse than any side effect of the vaccine. Therefore, we urge you to join us in this vaccination drive and get vaccinated to prevent the next wave.
Vaccination at MIOT Hospitals
Russian COVID-19 vaccine – Sputnik V: Rs. 1,145/-
COVISHIELD (Oxford–AstraZeneca COVID-19) vaccine: Rs. 780
To register, visit www.cowin.gov.in and enter the PINCODE 600088 to choose COVISHIELD Vaccine and 600089 to choose Sputnik V Vaccine at MIOT Hospitals. For any assistance, contact MIOT COVID Helpline on

044 42002220.
How to Book your Slot for COVID Vaccination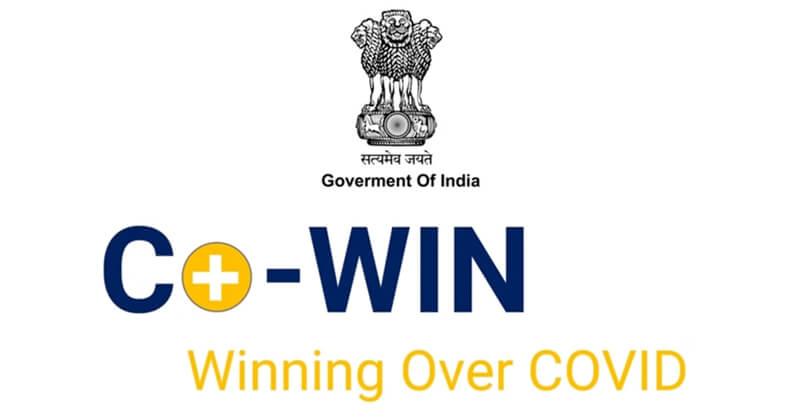 Step 1: Visit the website https://selfregistration.cowin.gov.in/
Step 2: Enter your mobile number & validate your mobile number with the OTP.
Step 3: Complete the uploading / filling of the details such as Photo ID Proof, Photo ID Number, Name, Gender, Year of Birth and click the register button. As a part of confirmation, an SMS will be sent to your phone number with registration details.
Note: Your Photo ID will be verified at the time of your vaccination appointment. Please provide the details of the Photo Id you will carry for vaccination. Accepted Photo ID's are Aadhar card, Driving license, Pan Card, passport, pension passbook, NPR Smart Card, Voter ID, Unique Disability ID (Unique ID for persons with disabilities), Ration card with photo. You can register a maximum of 4 beneficiaries through the portal.
Step 4: After registration, click on "Schedule" to book your appointment. Search the vaccination center by entering the pincode "600088" and select MIOT Hospitals. You will be asked to select the vaccination date / dose (dose 1 or dose 2) and the time slot.
Step 5: Verify your selections and confirm your registration. You can download the appointment slip for your reference. Please carry the photo ID while visiting MIOT Hospitals.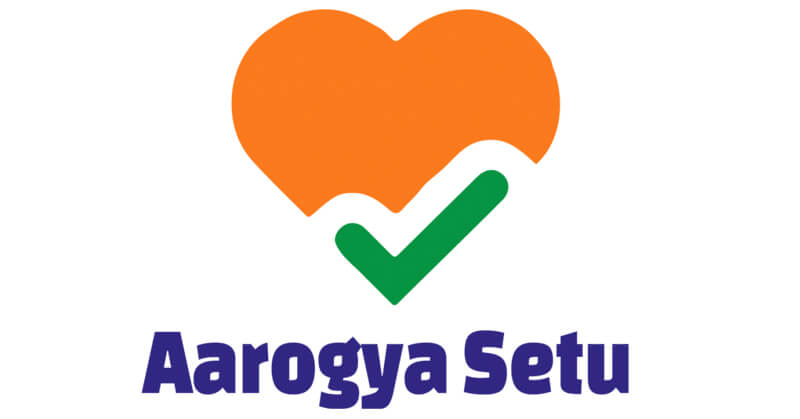 Step 1: Visit https://www.mygov.in/aarogya-Setu-app/ to download the app.
Step 2: On the app homepage, tap on the icon called "CoWIN"
Step 3: Under CoWIN, you will be able to see four options: Vaccine Information, Vaccination, Vaccination Certificate, Vaccination Dashboard. Tap on "Vaccination" and then select the "Register Now" option
Step 4: Enter your mobile number and verify with the OTP.
Step 5: Once your number is verified, you will need to upload a photo ID proof (this can be any govt ID like voter ID card, Aadhaar, etc). Fill other details such as name, age, gender, year of birth. You can register a maximum of 4 beneficiaries through the app.
Step 6: In the next page, you will need to submit proof of eligibility. Those over 60 are eligible. Those within the age bracket of 45-59 will have to upload a doctor's certificate as proof of comorbidity. The government listed 20 comorbidities that are covered for vaccination.
Step 7: Look for vaccination center by entering the pincode 600088 and select MIOT Hospitals and tap on the "book" option.
Step 8: Upon successful registration, you will receive an SMS with the appointment details.
Frequently Asked Questions
Where should I register for the vaccination?

Register on the Co-WIN Portal and schedule your vaccination appointment. https://www.cowin.gov.in/home

What documents are required for registration of eligible beneficiaries?

Any of the below mentioned ID with Photo may be produced at the time of registration:

Aadhaar Card
Driving License
Health Insurance Smart Card issued under the scheme of Ministry of Labour
Mahatma Gandhi National Rural Employment Guarantee Act (MGNREGA) Job Card
Official identity cards issued to MPs/MLAs/MLCs
PAN Card
Passbooks issued by Bank/Post Office
Passport
Pension Document
Service Identity Card issued to employees by Central/ State Govt./ Public Limited Companies
Voter ID
People with comorbidities will have to carry the certificate of comorbidities, in the format shared here by a registered medical practitioner.

Will a Photo ID be required at the time of registration?

The Photo ID produced at the time of registration must be produced and verified at the time of vaccination.

If a person is not able to produce Photo ID at the session site, whether s/he be vaccinated or not?

Photo ID is a must for both registration and verification of beneficiary at session site to ensure that the intended person is vaccinated.

How will the beneficiary receive information about due date of vaccination?

Following online registration, beneficiary will receive SMS on their registered mobile number about the due date, place and time of vaccination.

Will vaccinated beneficiaries receive information on the status of their vaccination after completion?

Yes. On getting due dose of COVID-19 vaccine, the beneficiary will receive SMS on their registered mobile number. After all doses of vaccine are administered, a QR code based certificate will also be sent to the registered mobile number of the beneficiary.

Will I get any certificate that I am vaccinated?

Yes, a provisional certificate would be provided after the first dose. On completion of second dose, when you receive the message for completion of schedule it would include a link to download digital certificate of vaccination for your perusal. This certificate can be then be saved in the digi-locker.

Can a person presently having COVID-19 (confirmed or suspected) infection be vaccinated?

Person with confirmed or suspected COVID-19 infection may increase the risk of spreading the same to others at vaccination site. For this reason, infected individuals should defer vaccination for 14 days after symptoms resolution.

Is it necessary for a COVID-19 recovered person to take the vaccine? And if I had COVID-19 infection and was treated, why should I receive the vaccine?

Yes, it is advisable to receive complete schedule of COVID-19 vaccine irrespective of past history of infection with COVID-19. This will help in developing a strong immune response against the disease. Development of immunity or duration of protection after COVID-19 exposure is not established therefore it is recommended to receive vaccine even after COVID-19 infection. Wait for 8-12 weeks after recovery from COVID symptoms before getting the vaccine.

Common side effects

Pain at the injection site
Swelling at the injection site
Fever

Chills
Tiredness
Headache

Note: If you experience any abnormal / severe side effects visit the nearest healthcare provider.

Is it important for me to receive the same vaccine during second dose?

As the vaccines available are not interchangeable, it is important to receive the second dose of same vaccine as the first one. The Co-WIN portal is also going to help to ensure that everyone receives the same vaccine.
References:
https://dashboard.cowin.gov.in/.
https://www.thelancet.com/journals/lancet/article/PIIS0140-6736(21)00191-4/fulltext
https://www.bbc.com/news/health-55900622
https://timesofindia.indiatimes.com/life-style/health-fitness/health-news/coronavirus-vaccination-covishield-covaxin-sputnik-v-or-moderna-which-vaccine-may-be-a-better-choice/photostory/84092748.cms?picid=84092836