MIOT Institute of Orthopaedics
Thousands of people from all over the world with fractures, arthritis, failed surgeries, back pain, congenital deformities and spinal deformities, have benefitted from MIOT's skill and experience.
Most of us take our mobility for granted. Rolling out of bed, jumping on and off moving trains and buses, climbing steep stairs to visit our favourite gods, chasing after our little ones… We don't give it a second thought until our ability to do so is compromised by injury, wear and tear, or natural degeneration.
At the MIOT Institute of Orthopaedics, our specialists understand your bones and joints, and their working, intimately. We use our extensive experience in this speciality, which spans over 40 years, and the latest high-end tools to accurately diagnose and treat all conditions and ailments of the bones and joints, and restore our patients to normal, active lives, comfortably and quickly.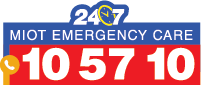 MIOT Trauma Emergency number – 105710
Backed by over 40 years of experience and more than 40,000 replacement surgeries – and counting – our orthopaedic surgeons use current technologies and treatments to find the right implant to give you a joint that will last a lifetime.
MIOT Institute of Orthopaedics deals with the entire spectrum of spine disorders and problems, including failed back syndrome, degenerative disc conditions, infections, osteoporosis and more, at the Spine Surgery Centre.
MIOT Hospital introduced Computer Navigated Total Knee Replacement, which helps surgeons balance the ligaments and place the prosthesis with zero error, thereby improving the longevity of the joint.
MIOT International is a Level-1 trauma centre, providing the highest level of round-the-clock surgical care to patients. On average, the hospital performs over 4500 trauma surgeries a year.
Some of the commonly-treated injuries at our Sports Medicine Division include knee ACL and PCL, Achilles tendonitis, sprains, fractures, carpal-tunnel syndrome, hamstring pulls and tears, tennis and golf elbow and runner's knee.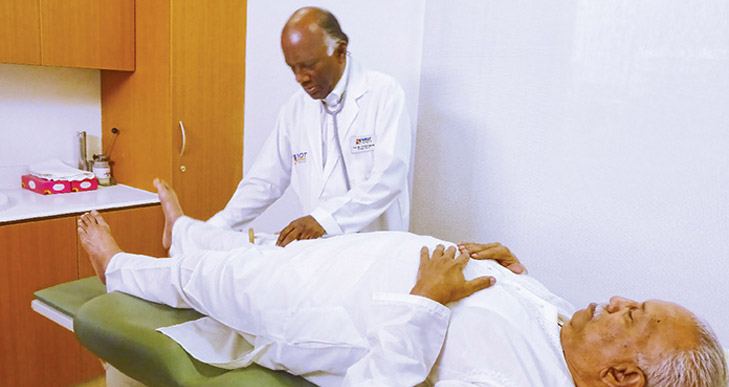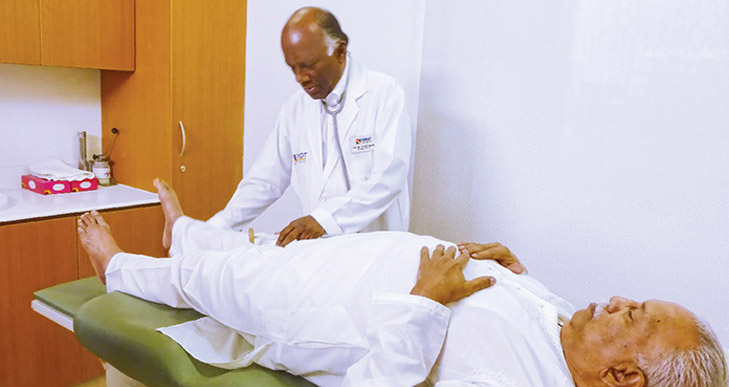 Leaders in joint replacement and revision surgery
Joint replacement is considered when disease, wear and tear or injury have damaged the affected joint beyond repair. In such cases, the damaged components are replaced with prosthetic replicas to relieve pain and restore mobility in the affected joint.
MIOT International pioneered joint replacement surgery in India. Prof. Dr. P. V. A. Mohandas, our founder, performed the country's first total hip replacement. MIOT was also only the second hospital in the Asia-Pacific region to adopt computer navigated surgery for joint replacement. With 40,000+ successful joint replacement surgeries of the hip, knee and upper limbs, our experience and expertise is matched by few centres in the world.
Revision surgery involves removing an old implant from a previous joint replacement surgery and replacing it with new components. More complex than first-time joint replacement, these surgeries require special facilities and expertise and are performed by only a few centres in the country. MIOT International is the leading practitioner for revision surgery of the knee and hip in India.
Customised solutions for every patient
Our team of experienced and expert orthopaedic surgeons offer customised solutions for every patient. The Joint for Life Programme brings together the largest range of orthopaedic implants, sophisticated imaging, surgical facilities and infection-free environments, in order to assure patients of optimal results and joints that will last them a lifetime.