MIOT Institute of Orthopaedics
Spine Surgery
Overview
The MIOT Centre for Spine Surgery brings together a multidisciplinary team of highly-trained medical and surgical specialists who offer comprehensive diagnostics, surgical and rehabilitative strategies and, indeed, the entire spectrum of care for patients across age groups who require surgery for spinal disorders and injuries.
A centre for complex spine surgery
Led by an experienced spine surgeon, the spine-team includes neurosurgical and orthopaedic spine surgeons, neurologists, physiotherapists, neuroradiologists, anaesthesiologists, nurse practitioners and therapists.
All spinal ailments are accurately diagnosed by at our state-of-the-art Department of Imaging and Radiology, which includes the latest 64-slice CT scan and 3 Tesla magnetic resonance imaging (MRI) technology that identifies not only anatomical, but also vascular flow characteristics and spinal-fluid dynamics. Additionally, internal medicine consultants are available to assist in pre-and postoperative patient management and work closely with patients' primary physicians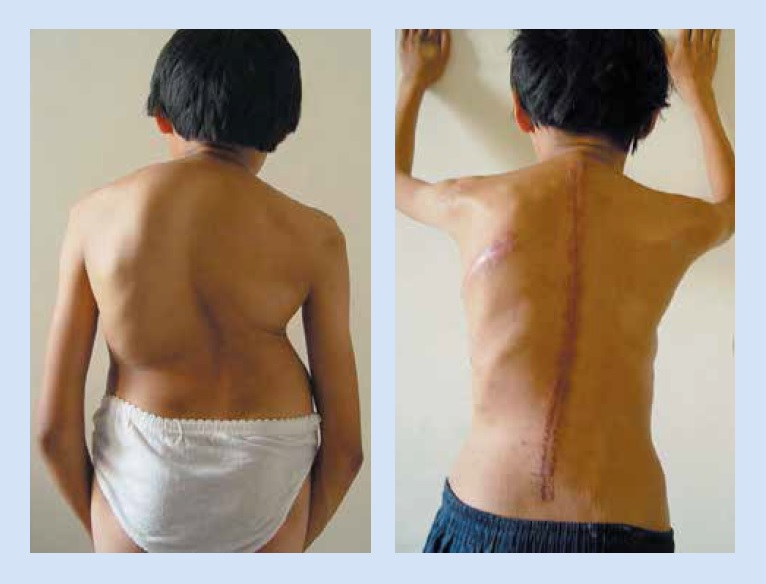 Surgical outcomes that match global standards
The Department specialises in complex spine surgery, including reconstructive tumour surgery using the latest techniques and innovations. MIOT's results for the correction of complex spinal deformities are unmatched, even by elite centres across the world.
The Centre performs over 800 surgeries every year. Some of the most common problems treated include:
Disc-herniation of back or neck
Trauma of the spine
Scoliosis corrective surgery
Degenerative disc conditions, including osteoarthritis, Failed-back syndrome
Infections of the spine and osteoporosis
Treatments & Procedures
Microdiscectomy and endoscopic discectomy
Minimally internal decompression for spinal stenosis
Posterolateral spinal fusion
Posterior lumbar interbody fusion
Anterior interbody fusion
Spinal stabilization – posterior / anterior
Spinal column reconstruction – posterior / anterior
Vertebral body resection (corpectomy) and reconstruction
Scoliosis corrective surgery
Spinal osteotomies
Disc replacement
Vertebroplasty
Kyphoplasty
Paediatric spinal surgeries
Surgery for spinal tumours
Laminoplasty
Minimally-invasive spinal stabilisation