Past events at MIOT
MIOT International Celebrates 20th Founders Day - On 12th February 2019
13th Feb 2019
Fiji lends a special touch to MIOT International's 20th Founder's Day Celebrations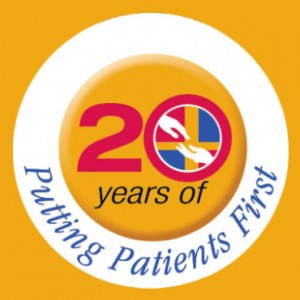 As MIOT International, one of India's premier healthcare providers, celebrated its 20th Founder's Day (12th Feb 2019), His Excellency Mr. Yogesh Punja, High Commissioner of Fiji to India, graced the occasion as the Chief Guest. His esteemed presence highlighted the relationship MIOT so warmly shares with Fijians.
Mr. Punja, recognised the efforts of all the staff at the hospital for its passionate service and urged them to keep up the same in the coming years.
"For us in the Pacific, education and healthcare are two main areas of focus and MIOT has been working with us to ensure affordable and accessible healthcare," he added.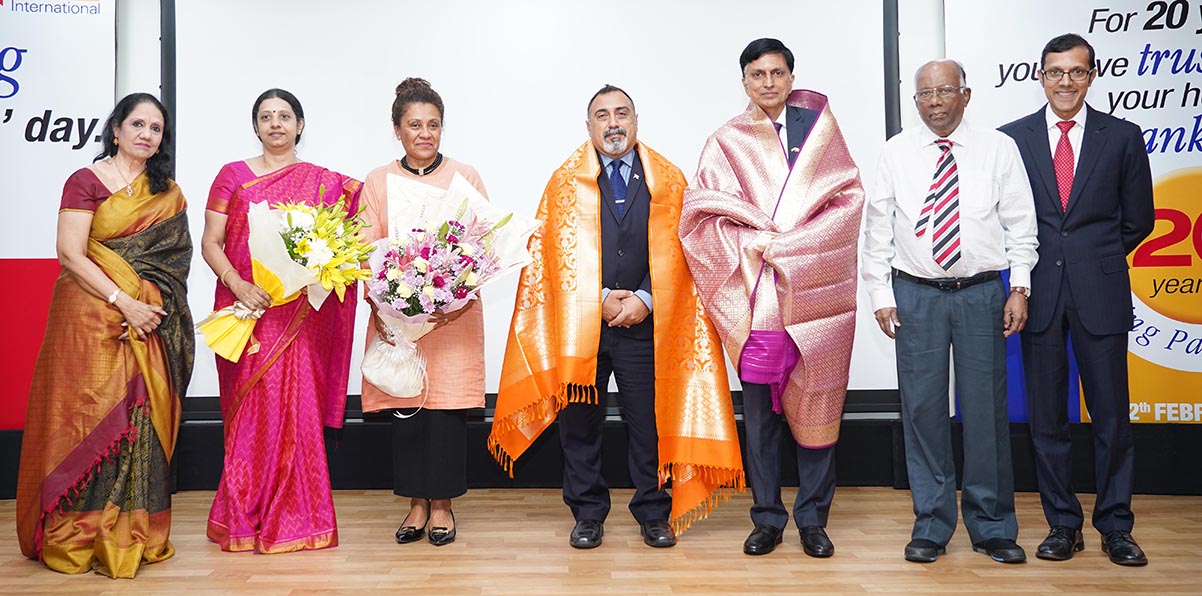 Photograph seen from left to right: Mrs. Mallika Mohandas – Chairman, MIOT International, Mrs. Subha Srikanth, Mrs. Melika Punja, H.E. Mr. Yogesh Punja – High Commissioner of Fiji to India, Mr. S.N. Srikanth – Honorary Consul of Fiji in Chennai, Prof. Dr. PVA Mohandas – Founder & Mentor, MIOT International, Dr. Prithvi Mohandas – Managing Director, MIOT International – during the 20th Founders Day celebration.
MIOT International, situated in Chennai, Southern India, has always been at the forefront of making world-class healthcare accessible to not just Indians, but citizens from across 129 countries in the world. MIOT Pacific Hospitals in Suva stands testimony to that
"Passion to heal has driven us for 20 years"
– Dr. Prithvi Mohandas, Managing Director, MIOT International
Dr. Prithvi Mohandas reiterated the hospital's commitment to never rest on its laurels, but rather use them as an inspiration to reach new horizons. His special emphasis, though, was on what makes MIOT International stand out in an era where any hospital can easily acquire modern technology and a large body of staff.
"Despite being a private corporate hospital, what makes MIOT truly unique is that it actually cares for every single person who walks into the hospital, be it the patient or the loved one visiting the patient.", Dr. Prithvi added.
As a mark of celebrating its 20th Founders day MIOT shared its vision for the year 2020 with the following commitments towards its health programme.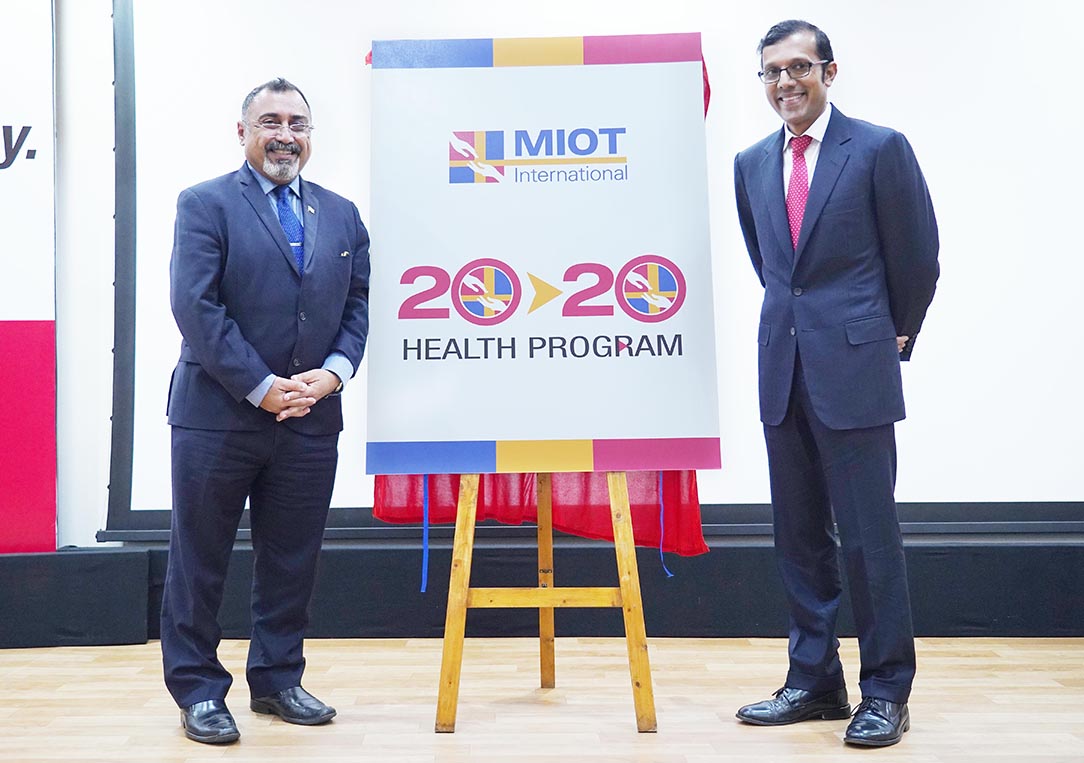 20 – 20 HEALTH PROGRAM
Neighbourhood Outreach.
Affordable Care Innovations.
20 dedicated initiatives for economically weaker segments.
Heart-Lung Transplant.
Noise Anxiety alleviation.
Pest Control Initiatives.
Interventions for Hospital stay optimization.
Interventions for Patient wait time reduction.
Patient friendly Hospital Initiatives.
Initiatives to improve Attendant Care giver Communication.
Alleviation of Treatment anxieties.
The Journey of MIOT International
February 12, 1999
When MIOT International (Chennai, India) first opened doors to its patients, it offered 50 beds and a single speciality- Orthopaedics & Trauma. Backed by a firm commitment to offer excellence in every area of patient care, with compassion.
MIOT's patients soon came from all over the world to be healed of their physical illness and to leave behind their weariness that comes with disease. They were met by experienced and skilled medical teams who offered advanced treatments in world class environments. They were supported from the moment they entered MIOT International, by empathetic care teams who took care of their every need. Together, they ensured that MIOT's patients returned home with happy memories of the care they received here.
February 12, 2019
 Today, 20 eventful years later, MIOT is a 1000-bedded hospital, offering cutting-edge care in 63 specialities. MIOT offers care on the other side of the globe through MIOT Pacific Hospitals; backed by the same commitment that the hospital started out with – to offer excellence in every area of patient care, with compassion.
MIOT's Compass
What has inspired MIOT to stay committed to the high standards set by its founders? What has kept MIOT on track without making compromises in a fiercely competitive world? The answer is simple. MIOT's patients, wherever they may come from. MIOT's single-minded goal to give them the best possible outcomes in their treatments has kept the hospital on track.
These 20 years have seen MIOT make considerable investments in the best of resources and people.  The hospital's care systems have been re-designed to meet the fast-changing requirement of patients. But none of this has shifted MIOT's primary focus: Medical Outcomes. The joy that comes from healing and watching patients get back to normal lives, confident and well again, has been MIOT's reward.
On its 20th Anniversary, the MIOT Team re-dedicates itself to being torchbearers of an institution that is today a beacon of hope to patients from across the world. MIOT stands committed to offering them the highest standards of excellence in medical care, with compassion.