Past events at MIOT
MIOT Creates awareness on ABO Incompatible Kidney Transplantation
29th Jul 2017
Normally blood group matching is essential for successful kidney transplantation. This restricts the number of family members who could donate to a patient with kidney failure. In order to increase the number of prospective donors, transplantation are done without blood group match by adopting special procedures which will remove the antibodies to blood group. These transplants are called "ABO INCOMPATIBLE KIDNEY TRANSPLANTATIONS".
Japan has been leading the world by performing more than 2,000 such kidney transplantations. Prof. Kazuaki Tanabe is the Chairman and Head of Renal Transplantation in Tokyo Women's Medical University, Tokyo, Japan. He has been the pioneer in the technique of ABO Incompatible Kidney Transplantation. He has thousands of such patients following up with the Tokyo University. He has several publications in this field and is considered as an international authority in ABO Incompatible Kidney Transplantation.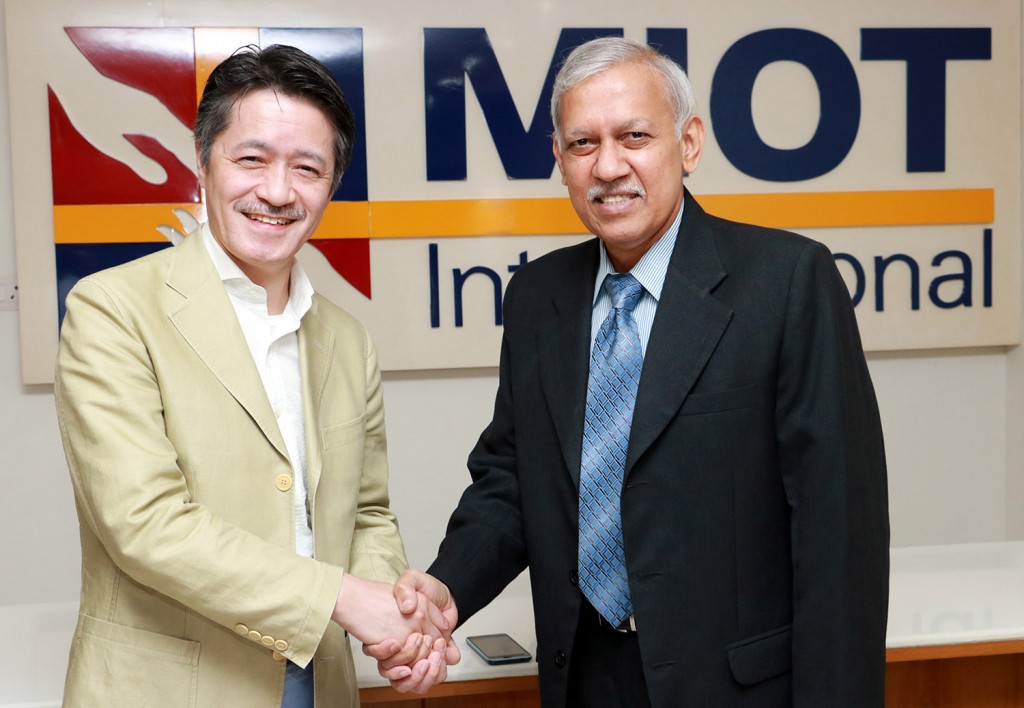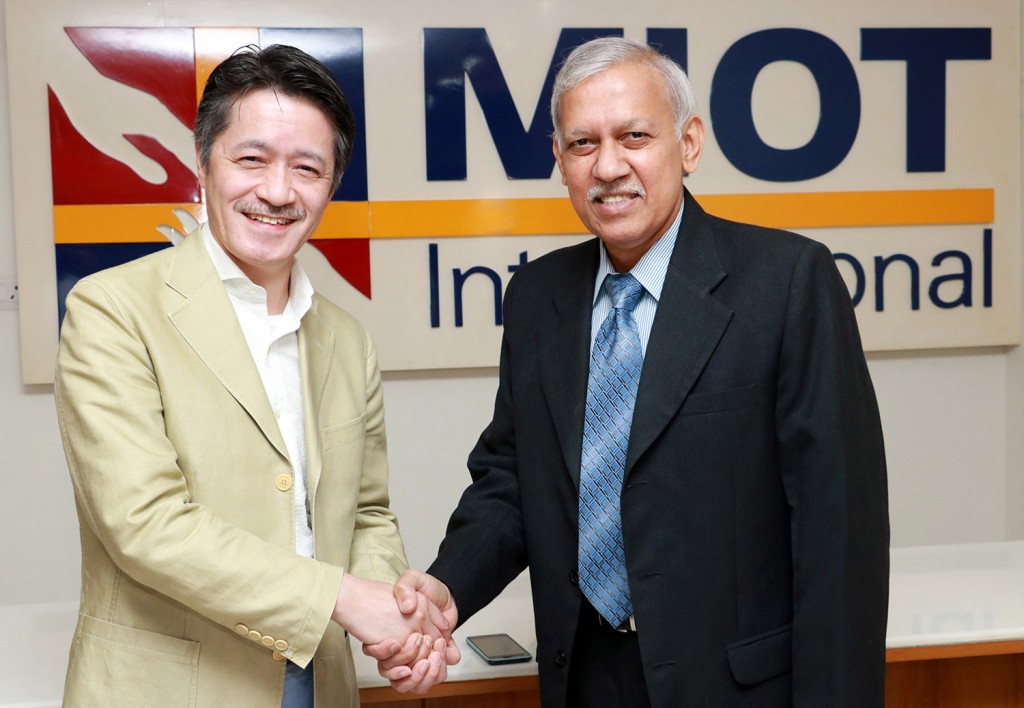 Seen in the photograph from left to right: Dr. Kazunari Tanabe, Professor & Chairman – Department of Urology, Kidney Center, Graduate school of Medicine and Director of Tokyo Women's Medical University Hospital and Dr. Rajan Ravichandran, Director – MIOT Institute of Nephrology, MIOT International
In a ABO Incompatible Kidney Transplantation (commonly known as Kidney Transplant Across Blood Groups) specialists determine the amount of antibodies in the patient's bloodstream and work to reduce the blood group antibody through desensitization and immune modulation. This may involve plasma exchange and medication. Once the antibodies in the patient's bloodstream has been reduced, the transplant is performed. The patient's antibody levels are monitored closely after the kidney transplant surgery for a few weeks.
MIOT International started Kidney Transplantation across blood group from 2010 with the guidance of Prof. Tanabe. At present these transplants are done regularly and the patient follow up has crossed 5 years. Almost 1 in 10 transplants being done is across blood group. Although in the first 2 weeks the success of these transplants is little less, in the long run they are not different from regular kidney transplants. MIOT is a pioneer center in the country doing Kidney Transplantation across blood group with excellent results as per international standards. Many centers throughout the country have started doing similar procedure but sporadically.
Still lot of people in India are not aware that a relative would be able to give the kidney even if the blood group does not match. This is specially so in children with the kidney disease where mothers are very keen to donate but the transplants are not done due to blood group mismatch.
Approximately 1, 00,000 patients are undergoing hemodialysis in India. About 10,000 are on Peritoneal Dialysis. Only about 5,000 Kidney Transplants are done in a year. This satisfies less than 5% of the requirement. The average waiting period for Cadaver Transplantation is 3 years. Promoting transplantation across blood group would be boon to the unfortunate patients on dialysis as this would eliminate long waiting period to find a compatible donor and thereby saves many precious lives.
The current visit to India by Prof. Tanabe is to conduct workshops and increase the penetration of this procedure in India.