Dermatology & Trichology
Telemedicine is the key to convenience; it is more accessible to people who live in remote locations with limited access to medical centres, who are elderly or having physical immobility, who are homebound or just can't take off time from work or who have non-emergency illnesses.
Telemedicine - Dermatology & Trichology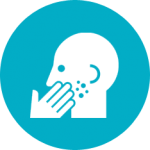 MIOT International's dept. of dermatology is equipped with the latest state-of-the-art equipments offering expert medical, surgical and cosmetic care for all types of skin and hair ailments.
Start your Telemedicine Consultation, select as applicable
I have Skin Problem I have Hair Problem I have Skin & Hair Problem
Fill the medical questionnaire.
Attach relevant pictures, previous prescriptions (if any), present/past medical reports(if any), (High Quality images required for closer examination)
Complete the payment towards online consultation.
Our specialist examines all the information provided and determines the best treatment plan which is delivered to you via Email. If required, we will call you and instruct you over the phone.
If the attending specialist requests the patient for a direct visit depending upon the complex nature of the problem He/she will be guided with the direct visit procedures. This will be organised within 7 working days, Patient is requested to pay a registration fee at the time of visit.
Will a visit via MIOT Telemedicine be as effective as an in-person one?
The purpose of consultation defines the effectiveness as it depends upon the medical condition. A complex problem requires a direct visit for effective evaluation and treatment.
How Accurate is Telemedicine?
With a good clinical history and high quality images, it is possible to deliver good rated of accuracy in most clinical conditions.
What if the doctor advices me to see in person?
You can visit MIOT Hospital and see the doctor within 7 days by paying a registration fee at the hospital during your visit.
Will I be able to speak to the Doctor?
If there is a need to communicate with you, you will receive a call from the doctor. You will also be provided with a helpline number, for any clarifications.
Is my privacy protected?
Yes. We safeguard your personal information.
Note : Telemedicine is not advised for emergency illness.