Dermatology & Trichology
Telemedicine is the key to convenience; it is more accessible to people who live in remote locations with limited access to medical centres, who are elderly or having physical immobility, who are homebound or just can't take off time from work or who have non-emergency illnesses.
Telemedicine - Dermatology & Trichology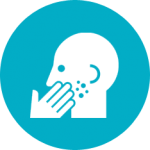 MIOT International's dept. of dermatology is equipped with the latest state-of-the-art equipments offering expert medical, surgical and cosmetic care for all types of skin and hair ailments.
Start your Telemedicine Consultation, select as applicable
I have Skin Problem I have Hair Problem I have Skin & Hair Problem