Past events at MIOT
MIOT Celebrates 18th Founders Day - On 12th February 2017
12th Feb 2017
MIOT International celebrates Founders Day marking the 18th anniversary of the reception of its selfless service to all those needy across the globe.  MIOT thanks all Luminaries from various paths of trade and hearts of all thankful souls for joining the commemoration of 18 years of service with dedication and dignity.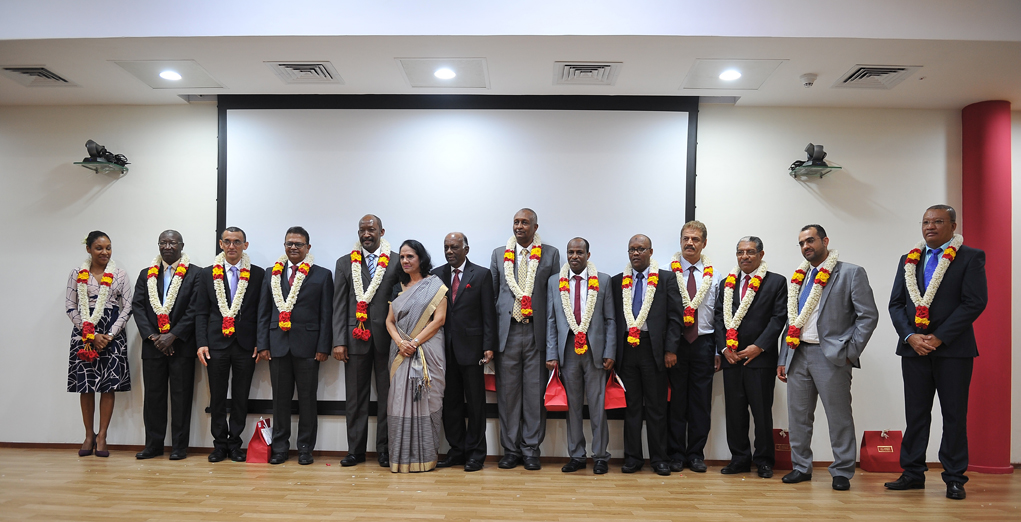 Started in 1999 as a 100 bedded hospital, MIOT International had grown with time to stand as an imposing structure of 1000 bedded multispecialty hospital, the virtual brainchild of Dr. P.V.A. Mohandas, Founder and Mentor MIOT International. He left no stone unturned, no expense spared until in February 1999 MIOT opened its doors to the public. Travelling the journey of 18 years receiving thankful notes from people across 129 countries, MIOT had always stayed class apart with the most advanced technologies and unconditional care towards the patients.
The celebration began with Dr. Prithvi Mohandas, Managing Director, MIOT International who delivered a welcome note and introduction of chief guest Hon. Vincent Meriton, Vice President of the Republic of Seychelles, who graced the evening.
Followed by the welcome address Hon. Vincent Meriton, Vice President of the Republic of Seychelles addressed the gathering, he said majority of Seychelles patients who opted for overseas treatment preferred and got treated at MIOT International. Interacting with the Seychelles patients he said he felt happy about the treatment and care they have received at MIOT. He added that he would like strengthen this relationship further.
Prof. Dr. P.V.A. Mohandas, Founder & Mentor, MIOT International honoured the Chief Guest & other dignitaries.
Case presentations on latest advancements in health care were delivered by,

Charanjit Singh Dhillon, Director, MIOT Centre for spine surgery
Paul T Henry, Senior Neuro Surgeon, Dept of Neuro Surgery
Nisheeth TP, Director, Dept. of critical Care
Mrs. Mallika Mohandas, Chairman, MIOT International presented the thank you note, thanking all the dignitaries, doctors and all others who had attended the celebration.