MIOT Institute of Orthopaedics
Hip Replacement and Revision
Overview
A hip replacement or hip arthoplasty is performed to replace a worn-out or damaged hip with an artificial joint, often for patients with arthritis or those who have fractured the joint. To date, we have performed over 20,000 hip replacements, and few healthcare providers can rival MIOT's rich experience in this field.
What is hip arthroplasty / replacement?
A hip replacement is recommended when the damage to the hip is severe or when acute arthritis makes movement difficult. Its goal is to replace the parts of the hip that have been damaged in order to relieve pain that cannot be controlled with other treatments. It can be a total or partial replacement, depending on how much the joint has deteriorated. In many cases, the joint is replaced completely with an artificial joint / prosthesis.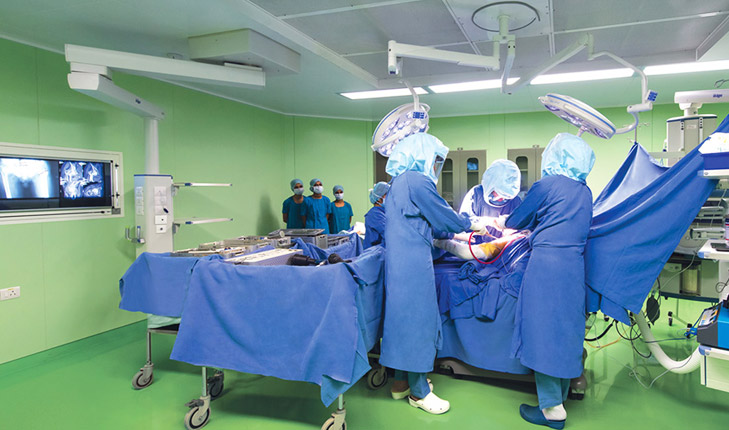 MIOT's dedicated team
MIOT's dedicated team of internationally-trained surgeons perform both the straightforward primary-joint replacement surgery, as well as the complicated acetabular-reconstruction, correction of congenital deformities, and lengthening of the limb in the diseased hip. All surgeries are performed using minimally-invasive techniques and patients can walk within hours after their surgeries.
Revision surgery of the hip
MIOT Hospital is today a global referral centre for revision surgeries of the hip. A much more complex procedure than a regular replacement, it requires special training, skilled hands, experience, equipment and highly sterile facilities, all of which contribute to the high success rate at MIOT.
Treatments & Procedures
Minimally-invasive hip replacement
Bone-conserving hip replacement
Acetabular reconstruction and hip replacement
Revision hip arthroplasty
Meet the Doctors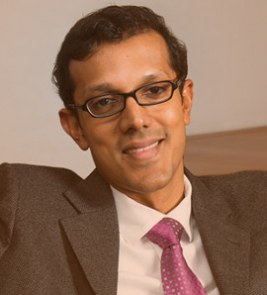 Dr. Prithvi Mohandas
Dr. Prithvi Mohandas is the Managing Director of MIOT International and the Director of Hip Arthroplasty at the Department of Orthopaedics.
After completing school at Don Bosco, Egmore, Dr. Prithvi Mohandas joined Madras Medical College. Both his great grandfather and father had studied at this prestigious institution. Soon after obtaining his medical degree, he left for higher studies to the United Kingdom. First he completed his obligatory three year General Surgical training in Manchester. After this, he moved to the Whittington Hospital, London, to start his NorthThames Orthopaedic Registrar training, a rotating appointment, spanning four years.
During this period, he developed a keen interest in redo hip surgery and hip reconstruction. He lectured at the British Orthopaedic Society, The Royal Society of Medicine and the Institute of Mechanical Engineers. He went on to do a three year fellowship purely in the surgery of the hip joint at the Royal National Orthopaedic hospital in Stanmore. He collaborated with the Hospital for Special Surgery, New York in determining the variables that affect hip implant design, the effect of load transfer in the femoral head and minimally invasive surgery.
He returned to India in 2007 and was appointed Director of Hip Arthroplasty at the MIOT Hospitals, Chennai. In 2008, he became the secretary of the Indo German Orthopaedic Foundation. He lectured in the Atypical scenario in Indian hip surgery at Soeul, Beijing, Bangkok, Colombo, Manchester and Rochester, Minnesota.
In 2010, he was appointed Joint Managing Director of theMIOT Hospitals, Chennai. After delivering the Keynoteaddress on Indian Healthcare at the House of Lords in spring2011, he started the Indo British Health initiative (IBHI) in2011. To promote the Spirit of Indian innovation,IBHI awarded grants to young Indian innovators in thefield of Gastro intestinal and liver disease in 2012.And in 2013 he is organized the Diabetes Summit in Jan 2013 at Chennai followed by the biggest ever Oncology Summit in India with 20 UK and 60 top Indian Oncologist on 6th and 7th September 2013 at Chennai.
Presently, he divides his time between training young Orthopaedic Surgeons in Hip Surgery and his administrative duties as Managing Director of MIOT International, a 1,000 bedded Multi Speciality hospital.