Paramedical Courses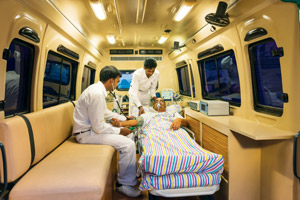 The MIOT Academy of Allied Health Science (MAAHS) offers a number of career-oriented technological programmes, which are both intellectually satisfying and practically stimulating. They provide hands-on experience in many fields of medical, paramedical, bio-technological and other branches of health sciences.
Receiving training from the best
A team of internationally renowned professors as teaching staff and the unique curricula developed in the fields of study has led to MAAHS's affiliation to the Tamil Nadu Dr. MGR Medical University. Talented, meritorious and ambitious Std. XII students, degree holders in science, serious researchers and scientists will find these courses to be of immense value and will receive recognised degrees from the university upon successful completion of the course of study.
Courses offered by MAAHS
The MIOT Academy of Allied Health Science offers six undergraduate (UG), para-professional courses:
B.Sc. in Accident and Emergency Care Technology
B.Sc. in Cardiac Pulmonary Care Technology
B.Sc. in Critical Care Technology
B.Sc. in Operation Theatre and Anaesthesia Technology
B.Sc. in Physician Assistance
B.Sc. in Radiology Imaging Technology
New courses in the pipeline include:
MBA. Hospital and Health System-Management
Diploma – Nursing Aide
BSc. in Dialysis Technology
BSc. in Nuclear Medicine Technology