Special Cardiac Clinic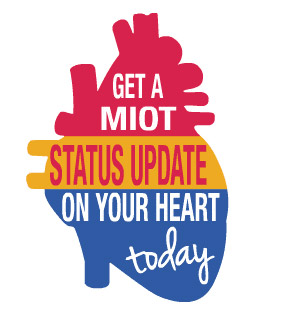 What most of us don't realise is that Heart disease can affect any part of the heart – muscles, valves, electrical systems or blood vessels. As all heart disease builds up over time, you can prevent or stop it at an early stage with advanced Interventional Cardiology, provided the procedures are done by trained specialists with the right facilities Protect your loved ones so they enjoy for what you've worked so far.
Come to MIOT International and get a heart check for your family through Special Cardiac Clinic for Corporate Employee Dependents. Meet our team of Interventional Cardiologists who specialise in every area of the heart. They will review their risk factors & test results, give a complete and accurate assessment of their heart and set them on the path to heart health.
Risk factor for Cardiac ailment includes:
Smoking
Overweight
Obese
Constant fatigue
Inactive lifestyle
High stress

Diabetes
High cholesterol
High blood pressure
Excessive Junk/ Fatty Food
Unexplained loss of consciousness
Shortness of breath (even while at rest)

Chest discomfort
Dizzy spells
Palpitations while at rest
Family history of early heart disease
Family history of sudden death
Prior cardiac procedure
Special Cardiac Clinic for Corporate Employee Dependents
Test Covered

ECG
BP Check up
2D Echo (if required)

BMI
RBS
Cardiology Consultation
Online Registration
To register your appointment please complete the below registration form, one of our coordinators will confirm the date & time of your appointment shortly.