MIOT International - Cancer Conclave - March 2019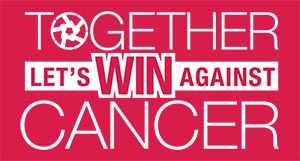 TOGETHER LET'S WIN AGAINST CANCER is designed to address various issues related to Cancer in Fiji and chart out the best possible way forward to combat the disease. Held in Nadi, it is a sequel to the highly successful and much appreciated Cancer Conclave that was organized during December 2018 in Suva. The last event witnessed 100 delegates from Fiji discussing burning topics related to cancer treatment in Fiji, including the latest international cancer treatment protocols. The 2nd edition promises to be as enlightening as the first.
Who can benefit from this enlightening conclave

General Physician
Intern
Nurse
Diagnostic Technician

Specialist
Resident
Pharmacists
Cancer patient welfare member
CME Points
This cancer conclave has been awarded '5 CME Points'.
So, please attend. Let's use this platform to forge a path ahead, where we both can come together and fight this global menace.
Date & Venue details
Date: 23rd March 2019
Time: 3 pm – 8.00 pm
Programme Schedule * (3 pm to 8.00 pm)
Time
Topic
Faculty
3:00 to 3:40 PM
Inaugural function
Welcome Speech
Dr. Prithvi Mohandas, Managing Director, MIOT International, India
Chief Guest Address on Cancer Prevention, Awareness and Education
Hon. Rosy Sofia Akbar, Minister for Education, Heritage and Arts, Fiji
3:40 PM
Role of GP in spreading cancer awareness
Dr. Ram Raju, Medical Director, Diagnostic & Specialist Medical Centre, Nadi.
4:00 PM
Early diagnosis of Breast, Colorectal and Prostate Cancer
Dr. Arun Murari, Assistant Professor / Consultant, Fiji National University
4:20 PM
What women want? – An insight into breast conservation treatment
Dr. Senthil Kumar Ravichander, Senior Surgical Oncologist, MIOT International, India
4:40 PM
Radiation made easy for treatment of Cervix, Breast, Brain and Liver cancers
Dr. V. Srinivasan, HOD Radiation Oncology, MIOT International, India
5:00 PM
Blood cancer treatment – CWM Hospital perspective
Dr. Shrish Acharya, Consultant Physician/HOD, Department of Internal Medicine, CWM Hospital, Suva
5:20 PM
An inside look at musculoskeletal cancers in lautoka hospital
Dr Kini Serevi, Senior Registrar Orthopedics, Lautoka Hospital
5:40 PM
Prostate Cancer – PSMA PET and Therapy
Dr. Chandra Piyush, Nuclear Medicine Physician, MIOT International, India
6:00 PM
Demographic of cancer patients availing insurance (age/sex/type of cancer)
Ms. Pretti Pratap, Corporate Governance Executive, Fiji Care Insurance Limited, Suva
6:20 PM
Developing Palliative Care Systems in the Pacific Region
Dr. Ratu Vereniki Raiwalui, CEO / Medical Director, Zen's Medical Center, Nadi
6:40 PM
Scope of nursing in cancer care – Fijian Scenario
Ms. Ana Raramasi, Nurse Unit Manager, Oncology Unit, Lautoka Hospital
7:00 PM
"I am a Cancer Warrior"
Cancer Patient success story
7:10 PM
Challenges faced in getting funding for cancer patient
Ms. Belinda Chan, CEO, Fiji Cancer Society, Suva
7:30 PM
Interesting Cancer Presentation
7:50 PM
Thank You Note
Dr. Ram Raju, Medical Director, Diagnostic & Specialist Medical Centre, Nadi.
8:00 – 9:30 PM
Seminar followed by dinner.
* Programme Schedule and speaker slot subject to change.
Registration
Online Registration is closed
For further queries kindly contact +679 992 4917 or email chairmansec.sb@miothospitals.com.
Only prior registered delegates can attend the conference. NO DIRECT WALK-INS allowed.
Local Organisers

Dr. Iane Penjueli, Lautoka
Event Recap – Cancer Conclave – December 2018
Special accommodation package for Conference Delegates @ 99 FJD
Accommodation
Airport pickup & Buffet breakfast
For accommodation, please contact conference manager Ms. Leanni Mar